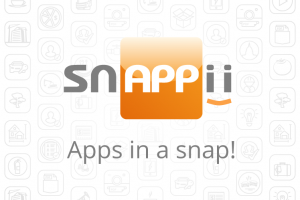 The construction sector is among the industries that constantly evolve and bring something new to their work. Not surprisingly, mobile technologies are increasingly becoming an indispensable part of its daily processes. In fact, software solutions entered the construction market already in 2007, but only recently did the rapid growth of cloud computing technologies bring about a myriad of construction mobile applications and mobile trends.
First of all, the process of working with data has changed. All information can now be held in a single database accessible to all crew members. Reports can be delivered and verified at any time, and problems can be detected and nipped in the bud.
Another advantageous change is the ability of construction site managers to track daily activities in real time, thereby timely identifying problem areas, properly allocating labor resources, and adopting more effective methods of work.
Snappii, a codeless rapid mobile business app development platform, offers series of apps for the construction industry. See for yourself the above mentioned trends and benefits with Snappii's mobile construction apps. New functions represented by Snappii's mobile business apps now promise to accelerate the mobilization of construction processes and reap all its benefits. For example, Construction Manager App, which is designed to ensure the accurate and regular flow of information between company headquarters and construction sites, offers the following features:
– making estimates of construction projects,
– tracking necessary information,
– keeping daily reports and maintenance log,
– calculating measurements,
– exporting PDF reports,
– working online/offline.
 Please see other Snappii apps at our page. If you have certain requests, we can customize any app for 100% of your needs.