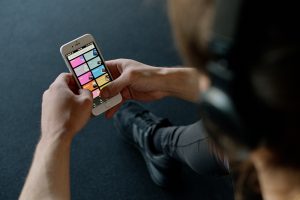 Fitness centers, sports clubs, hotels, business centers, and other facilities with the reception are always struggling to implement the right process allowing them to track visitors. Paper logbooks are thing of the past for several reasons:
it's hard to instantly say who is currently in the facility
what time has a visitor spent in the facility
how often does a person visit the facility
and so much more
Snappii wants to ensure that tracking visitors is easy for all. The benefits are obvious:
Always know who is in the facility
Run reports to see the visitors activity
In case of emergency, quickly see who is in the facility to get everyone out safely
Quickly identify if the visitor has left the facility
Track who has visitors and why
and more.
Snappii created an easy-to-use Sign In Guest Book app that can be run at a reception. Visitors enter the details about themselves when they arrive, and sign out when they leave. The Admin can always quickly check who visited whom and when. The Sign In Guest Book app is available for free download from both Apple and Google Stores and can be 100% customized to meet the specific needs of any business.
Recently, Snappii has created a mobile app to help a Sportsmen club organize their sign-in process.
Here's an extract from the Clutch interview.
Clutch: What challenge were you trying to address with Snappii?
Sportsmen Club: Our members need to sign in and sign out every time they arrive and depart the club. We had manual signs in sheets and logbooks, but we wanted to automate that process by having a self-service application that would run on a tablet. We needed an app that would be very intuitive, simple, and quick to use for people who may not be technically savvy.
C: How did you come to work with Snappii?
SC: We reached out to a few development companies. I spoke to each of them giving a high-level overview, and they provided an estimate of what the effort was. We selected Snappii because we liked their approach. It was cleaner. They also had a technology platform that allowed them to easily modify existing use case applications, so they had a library of existing products. For me, that meant the cost would be lower and the delivery would be faster.
C: What evidence can you share that demonstrates the impact of the engagement?
SC: Snappii didn't need guidance. Once we discussed what we were looking for, they understood. Then, they came back with the initial release for testing, and it was probably 95% accurate. The app didn't have any bugs or crashes. My only feedback was about the UX's esthetic like the button and font sizes. Since we started the app, the performance had been very quick. We were very happy with the results.
C: How did Snappii perform from a project management standpoint?
SC: The Snappii team was always very responsive. If we had any questions, we got answers back and forth, either via email or telephone. That's how we communicated.
Snappii always met the guidelines and deadlines they gave to us. They told us we would have the app's initial version within 3–4 weeks, and we got it within two weeks. We also did the production process within four weeks. Snappii over-delivered.
Snappii's approach was very comfortable. They treated us like a million-dollar customer.
Read the full case study on Clutch here.
Snappii is proud to offer top-notch customer service, and we highly appreciate our customers pointing this out. Feel free to send us your requirements, and we will happily provide you with the quote. Contact us here.