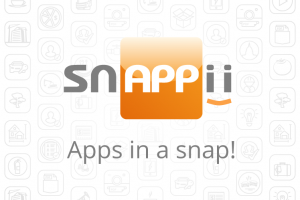 Some of the very first decisions you will have to make as a rental business owner are about the nature of your business, its finances, size, and manpower. Next, you will need to figure out how your company should be structured and operated. Then you will get a website to make sure you have a presence on the web and your potential customers, employees, business partners and investors could easily learn about you and the products and services you offer. That could have been sufficient a few years ago, but now, to generate more revenue, your products and services should also be available in app stores.  What is more, owning a personalized mobile app could streamline and expedite certain business operations within your company and, as a result, save you a ton of money. Not bad, right? Snappii's Property Inspection Mobile App is an app that will do exactly that by allowing you to conduct property inspections with the convenience of your mobile device and instantly share custom inspection reports with your tenants and employees.
Property Inspection App will allow you to:
– Conduct detailed home inspections both inside and outside of a rental property;
– Inspect heating, air conditioning, electrical systems, and more;
– Store completed inspections locally on your mobile device;
– Retrieve PDF and Excel inspection reports and share them via email, network drives and other sharing options available on your mobile device;
– Get push notifications with relevant alerts;
– Discuss any issues and exchange ideas on the internal community forum.
– Work in online/offline modes.
With Property Inspection App, you will:
– Perform inspections with the convenience of your mobile device;
– Expedite inspections;
– Anticipate repair costs;
– Maintain rental properties in good condition;
– Improve data accuracy;
– Avoid disputes with your tenants;
– Eliminate unnecessary paperwork and go green.
Don't settle for an App that doesn't meet your business needs. Our apps are 100% customizable, securely deployed and seamlessly integrated into your back-end systems via the feature-rich Snappii Platform. Utilize Property Inspection mobile app to conduct detailed property inspections, keep rental properties in good condition,and avoid disputes with your tenants.