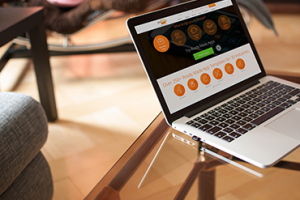 Gartner, a leading American research and advisory firm, recently released a study that revealed "the average proportion of the overall application development budget allocated to mobile is only 10%, which is actually a 2% decline from last year". "Demand for mobile apps in the enterprise is growing, but the urgency to scale up mobile app development does not yet appear to be a priority for most organizations," said Adrian Leow, a principal research analyst at Gartner. He later states that the main obstacles are the creation and development process, and the high price that comes with it.
Cost associated with development
There are multiple online calculators which allows users to choose features and calculate the cost of app development. Even with only basic features, the average cost is about a quarter of a million. Clutch surveyed 12 of the "leading mobile application development companies" and found that the median-high cost to developing an app was $171,450, with prices ranging anywhere from $30k all the way up to $700k.  As the app needs further development, the cost continues to grow. For a growing business that may seem unattainable, while start-ups will not even consider it.
Affordable, fast and easy
Snappii, a New Hampshire-based company, has been successfully creating powerful business app since 2010. With their new "Express Mode" platform, Snappii puts the user in control, enabling anyone to create their own app in hours, not months. The combination of a codeless platform, along with hundreds of ready-made templates and features, revolutionizes the process and shortens it from several months, to several clicks. Snappii addresses the needs of startups and growing businesses alike, offering a wide variety of solutions for any industry, from offices to construction.  The revolution of the app industry is here, and Snappii wants to make it fast, easy and most importantly, affordable. Join us today for a free 15 day trial.