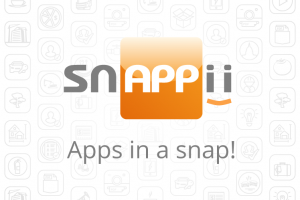 Tabby Awards/ Business is the only global competition for the best tablet-optimized apps. Nominees include productivity and enterprise apps.
This year the Tabby Awards/Business has 56 tablet-optimized nominees which were selected by an international judging panel of 24 mobile experts.
"Innovation has come through on all fronts; from broad-based productivity apps as well as from very niche, specialized enterprise apps", this year panel's chair and Mediafly CEO Carson Conant said.
We are pleased to announce that Snappii, the leading rapid mobile business app development company, is the Tabby Awards/Business iPad nominee in the category Document and Content Creation & Editing with My PDF Form Manager App.
My PDF Form Manager app is designed for individuals and enables them to upload any PDF file into the app, fill it out and share in multiple ways. It is a very useful mechanism that helps to save time and get all the necessary information with one button click.
"By being able to turn any PDF form into mobile app, we have significantly lowered the cost, and reduced the time needed to create mobile apps for any business or any organization", Alex Bakman, Snappii President and CEO says.
Snappii provides a feature that enables the users to:
-upload any PDF form or document from local storage or cloud drives;
-add their own fields to existing forms including date, time, text, number, location, map, signature, pictures and photos, bar-code and qr-code scanner, radio buttons, multiple choice buttons, checkbox;
-fill in customers' PDF forms and edit them anytime;
-print forms;
-share forms via email and messages;
-upload forms to cloud drives;
-save generated reports on customers' devices.
My PDF Form Manager app will increase your business productivity, eliminate paperwork and mistakes, accelerate the workflow and give your business a lot of advantages. This mobile app is available in both App Store and Google Play, download ant try it right now.