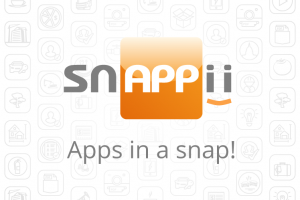 Data governance, the overall management of the availability, usability, integrity, and security of the data employed in an enterprise, is a hot business topic today. Organizations are increasingly making efforts to better data governance, data collection, analysis, and processing. Nowadays modern mobile solutions are revolutionizing the way businesses operate, and data work in particular, giving them a competitive advantage in their marketplaces.
Master Data Management (or MDM), the processes, governance, policies, standards and tools that consistently define and manage the critical data of an organization to provide a single point of reference, is popular among various organizations, and these days more and more companies are turning to mobile technology, and specifically mobile apps, in data workflow management to more successfully deal with their data.
Mobile Apps in Various Data Operations
The first step in data workflow management is its collection. Mobile apps make this process quicker, easier and more convenient. This is a great advantage particularly for in field data collection. Field crew members already use flexible mobile devices for constant communication; however, now they can utilize their smartphones and tablets to instantly fill out mobile forms with all necessary data.
The next step is data processing. Mobile apps offer multiple features for more convenient and effective data presentation. For example, Snappii, a rapid mobile business app development company, allows its apps' users to add dates, locations, checkboxes, bar/QR codes, signatures, and photos.
As for data storage, mobile apps are a great repository that is always available and helps you to free up your work space from different paper forms, save time, and eliminate unnecessary expenses. You can forget about huge archives and mountains of folders with documents and instead use just one smartphone or tablet.
Snappii constantly offers new solutions to its customers. As for data workflow management, Snappii gives its users a unique opportunity to instantly convert existing PDF files into mobile forms. Each user can do it himself in just a few minutes.
Organizations need to engage in modern governance strategies to help them attain their goals and reach the highest success levels. Mobile apps are not just a useful tool for data workflow management; they are a good opportunity for any company to develop, increase productivity, and stay ahead of the competition.