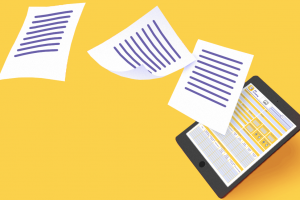 The Bill of Lading Manager App is one of Snappii's most popular apps. No wonder businesses are moving away from paper documentation towards mobile forms and apps. It is easier to handle: no need to drive to the office to drop off forms, no need to deal with illegible handwriting, the customer signs the form upon delivery, and the proof of delivery can be instantly emailed to the office to begin the invoicing process. Needless to say how much time that saves.
While the benefits of using the electronic bill of lading are obvious, Snappii decided to expand its app by adding more forms to it. Now the Bill of Lading Manager app consists of several forms to choose from. Based on whether you need photos or not, ocean, land, or air delivery, you can select a required BOL for that.
Check out this quick video to see how the app works.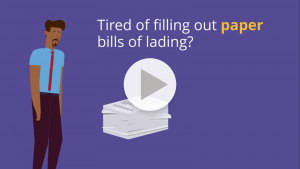 Replace paper BOL with eBOL and get paid faster! Ask us for a free app demo here.
See what our customer is saying:
"We use the app from Snappii to reduce the handling of paper invoices and BOL for our customers. This is a wonderful app and a real-time saver. Our company has gone from many paper items to ZERO paper needed for our purpose. We love it!"
Edwin Smutt, Elevation Transport
The Bill of Lading Manager app is available for download from Apple and Google Stores. If you want to use your own forms in this app, it can be customized to your business needs in a matter of days.