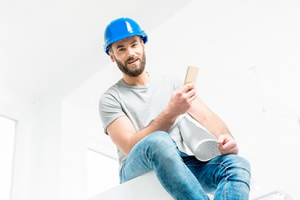 Very often a customer requires estimation of the work to be done for the sake of comparing with other offers and as proof of the pricing and services provided. However, when it comes to invoicing the client, most companies start to retype the data from estimates in order to create the invoice out of it. Just imagine how much time would be saved if you could just convert the estimate to an invoice with a button click.
Snappii has updated its Job Estimates & Invoices app with a super useful feature of converting an estimate to an invoice with just one click. Simply select the estimate you would like to convert, and if there are no changes to it, generate an invoice with one touch. If there are changes to be made, quickly review and easily convert to invoice. Try this new feature with the updated Job Estimates & Invoices app. Download it from Apple here and from Google here. Or request a free demo of this app here.
Here's what the customers are saying:
Makes it easy to look professional for clients
Very good and useful app! Using it every day!
Great App, I use it for all my bids and proposals
The app is easy to use and very professional and keeps on the information that you need.
This is great I get to send out estimates without leaving the office.
Watch how the Job Estimates & Invoices app works here.
The Job Estimates & Invoices app is 100% customizable to meet the specific needs of your business. Let us know your requirements, and we will get back to you with the quote. Snappii has been creating mobile apps for over 11 years now and has a huge experience in addressing most business needs. Contact us with yours.