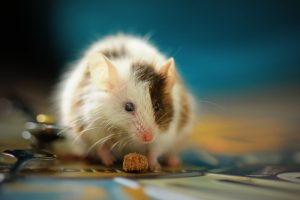 When it comes to keeping your home safe and comfortable, there is a number of activities you must do on a regular basis. One of them is a pest control. Some pests do not really cause any danger or harm, however other pests and insects can spread disease to people or pets. Let's take a closer look at the following 3 reasons that you need regular pest control for your home.
Health threats
As we said above, pests can contribute to a spread of disease and provide a badly effect on health. Among the main diseases are: Hantavirus, Lyme disease, West Nile Virus, Zika, allergies, worsen asthma symptoms and more. There is a number of pests that can be dangerous if encountered. The longer pests are in your home, the more dangerous it is for all inhabitants. It is impossible to know if a pest is carrying a disease or not, which is why it is best to not intersect with them at all.
Damage to home and belongings
Many home-invading pests such as wood-faring bugs, termites and carpenter ants are able to significantly damage your home. Frequently they can cause a lot of damage even before you notice their presence.  It has been estimated that termites cause $5 billion worth of damage every year. Other pests are attracted to specific belongings. Various things from textiles are at high risk for damage.
Food and crop damage
Pest control is also necessary for food protection. It is demanded in both residential and commercial settings. In homes, people usually can face such pests as odorous house ants and different moths. Moreover, many pests can harm your garden and crop. Aphids are one of them, which can stop the proper growth of fruits and vegetables. Many of the aforementioned pests can contaminate your food by living in it. This contributes to not just health threats, but also financial losses.
Mobile solution for efficient pest control
Start your pest control right now with downloading Pest Control app from Snappii. It is an essential tool for both pest control services and individual homeowners. This app allows you to easily and quickly fill in pre-made inspection forms right on your smartphone, generate professional reports and share them as a PDF or Excel file. Keep the house and property under strong control and ensure safety for all inhabitants with Pest Control app.
Need any customization of the app or want to use your own forms? Contact us here to discuss.