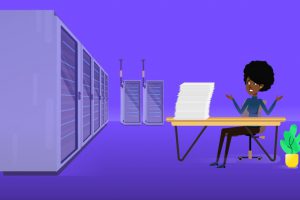 Many processes are dependent on paper. Receipts, agreements, invoices, bills, reports, questionnaires and so much more needs to be handled on a daily basis. There are many industries that work together on the same documentation flow. Often, office workers are waiting for the site team to deliver documentation to continue working on it. Snappii has created a top list of office/site jobs that are dependent on paper delivery process.
Real Estate
While realtors spend time in the office and on site, they have to drag a bunch of documents that need to be signed and shared with the client. Lease agreements, contracts of sale, property inspections, seller disclosures and other important documents take a special place in every realtor's file cabinet. However, a realtor needs to make sure no document is left out in the office and no signature is skipped. Nevertheless, human errors occur. Many realtors have been in a situation when they collected client's signatures but forgot to add it to one last page. They need to rush to find the client to complete the document flow. This article elaborates more on realtor's pain.
Transportation
Drivers receive a bill of lading to deliver goods and get a proof of delivery from the client, then send it back to the office. Upon that, the office can generate an invoice. Sometimes it can take up to 10 days because drivers receive several BOLs in a row. They physically cannot get back to the office sooner to deliver the paper documents. It means that offices are waiting and cannot proceed invoices to get paid. Check out Snappii's Bill of Lading app that solves the problem of documentation flow.
Home care
Home care providers deal with a ton of paper documents: client visit form, client intake form, client care plan, deviation report, etc. Every process of daily operations has to be documented and taken into account. These documents then need to be delivered to the office and added to the patient's medical card. In Home Care Providers app from Snappii makes having great documentation easy, fast and simple to do.
Of course, there are more industries than that, today we have focused on these three. And of course, Snappii offers a solution to them all: mobile forms. Snappii has created 200+ mobile apps to fit any industry. The apps can be found here.