OSHA General Guidelines and Citations
Warehousing is a huge industry in the U.S., with about 7,000 warehouses employing more than 140,000 workers. Safety is an essential point in this field, and is regulated by a series of standards from the Occupational Safety and Health Administration (OSHA). The main focus is to prevent work-related injuries, illnesses and deaths. The most common causes of accidents are improper use of forklifts, materials handling, inappropriate equipment, occupational safety neglect and other. OSHA issues many publications about warehouse safety and provides the solutions that can be adopted to reduce accidents and protect workers. There are 10 areas for which they issue citations.
– Forklifts
– Hazard communication
– Electrical, wiring methods
– Electrical, system design
– Guarding floor & wall openings and holes
– Exits
– Mechanical power transmission
– Respiratory protection
– Lockout/Tagout
– Portable fire extinguishers
Also OSHA has published a brochure to warehousing. Find it here. It covers the most common hazards and offers the tips to reduce them.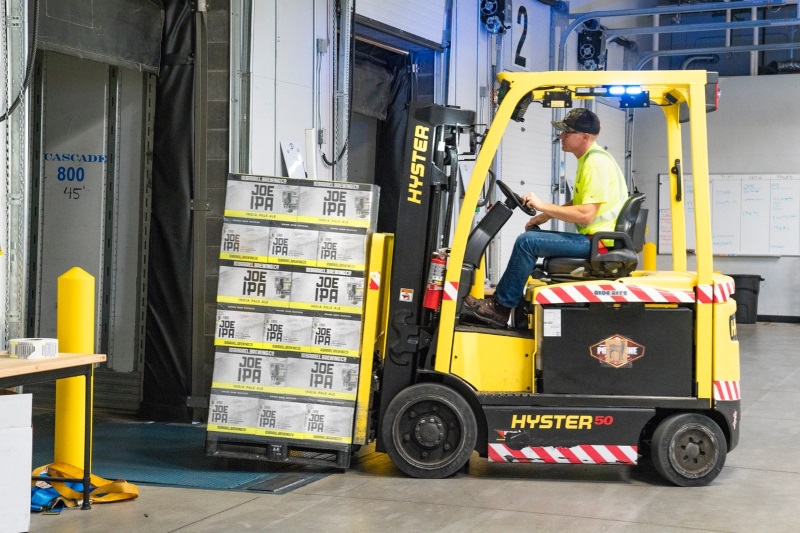 The major practices of warehouse safety management
Warehouse safety management is a complex of actions, which includes trainings with employees, development of plan and strategy for safety, various safety inspections and more. Well-trained workers are safe workers. That's why safety and operational trainings are the first component of warehouse safety programs. There are trainings that apply to all workers, as well as those that will help more specific warehouse specialists. Everyone should learn proper procedures. The second important part of warehouse safety management is regular safety inspections. Basic high-level inspections should be done daily or weekly. Keeping all the safety requirements straight is a daunting task. The best way to conduct safety inspections is to use checklists. However using of paper checklists can be quite time-consuming and inconvenient. They require further processing and also are bulky and unreliable while storage. Nowadays mobile safety inspection forms can be a great alternative.
Mobile safety inspection forms
Snappii is an expert of mobile forms. We offer hundreds of pre-made mobile inspection forms for a plenty of industries and fields of activity. Filling out mobile forms can save 60 minutes every day. Safety inspections with mobile inspection forms can be done anywhere. It requires just a smartphone or a tablet. An additional advantage is an opportunity to generate the complete reports on a base of the filled in forms. These reports can be emailed as a PDF file. Moreover Snappii provides a unique solution to convert any existing forms into their mobile analogue. Try it with Snappii Form Converter, or our team can do it for you.
Please always keep in mind that warehouse safety culture should be a core for all employees at all levels, especially executives and owners. It is a key of efficient and profitable operation.