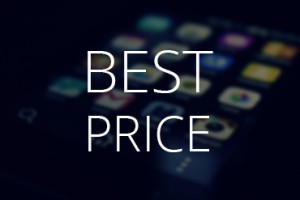 When publishing their apps into general app stores, their creators often wonder about the most suitable cost of their products. This task is not an easy one as it includes the analysis of app's future maintenance, initial expenses, in-app purchases, in-app advertising, customers' experience, and much more. It's great if you have solid marketing skills, but what if not? Below we'll try to shed some light on how to price your apps right.
Check the Competition
Nikos, the owner of Zabkat, a small software company specializing in desktop productivity applications, says, "Most software "one man shows" like me don't have a due about marketing. So you check the competition and see what is "reasonable" for the kind of software you sell. I start selling somewhat lower, but not too much lower, as many people equate cheap to junk".
Price iOS Apps Higher
It's believed that iOS apps are more complicated to develop and submit into the App Store, so iOS users have proven more willing to pay for apps than Android users. That is why iOS apps can have slightly higher prices.
Consider the Future Pricing Policy
Most developers see their apps as a source of income, so this becomes one of the main purposes of their products. In this case, it is important not to just determine the initial price but to consider the future pricing policy. Thus, a well-thought-out policy can bring you substantial income even if your app is originally free. Indeed, giving an app away for free but loading it up with advertising can generate more revenue than a paid app because much more users will download a free app. In addition to ad placements, pricing models can include updates, in-app purchases, beta versions, etc.
All things considered, the key to pricing your app right is knowing your customers and their preferences. Also, think about your app's price as a wider revenue mix and try to think in terms of the future life of your app.