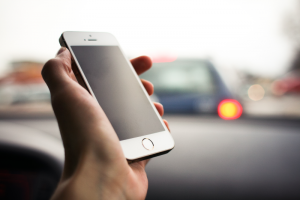 Every successful entrepreneur tries to adhere to "less is more" credo. The most important "less" is time because it is money. Today all enterprises actively look for solutions of time saving and its rational usage, and more and more companies give their preference to mobile solutions.
Mobile apps are finally fulfilling the credo of "less is more". In only a few years, the industry has shifted from complex websites with multiple layers and entry points, to phone apps that serve as a pocket book of information for local and global businesses alike. With today's technology, creating an app is the most inexpensive way to connect with your customers and employees.
How work order apps can benefit businesses
Curating a successful work order system is crucial to any organizations success. Streamlining the communication with your employees and customers not only opens opportunities for more business, but creates a transparent border between the creators and the client. Work order apps can help managers and workers establish and stable work process and maintain constant contact. Users can access all current and past work orders, with every detail included, and report the status of those jobs with a few touches.
The breakthrough in work order management
Snappii, a codeless app development company, creates mobile solutions for a myriad of business tasks in different industries. The company has created a fully customizable platform that can create work order management apps in as little as a few days. The Work Order Assigner app, created by Snappii and available on both iTunes and the Play Store, is a template for the functionality that Snappii can create. The work order is communicated through the application, and goes dirctly to the employees mobile device with all necessary details and time frames. Managers can track these jobs, from the time their finished to where they were completed. The app also communicates with PDF forms, converting them into forms that can be completed on the mobile device. Snappii has streamlined every kink in the road.
Research done by Canvas shows how organizations save money by converting their manual processes to mobile apps. "Of those who actively tracked their cost savings, 17% reported that they saved between $25,000 and $100,000 a year just by switching to mobile apps, while 81% said their savings were between $1000 and $25,000." Mobile apps are a lucrative investment and essential for improving day-to-day workflow.