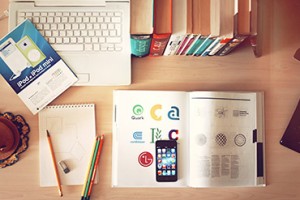 Not long ago, custom mobile business apps were available only for large companies able to spend thousands of dollars to hire a team of app developers and designers. Some entrepreneurs still choose this path to mobile app development; others, having discovered codeless app development, build high quality mobile apps themselves, thus saving thousands of dollars and time. In fact, today any business owner can see how app development has advanced and become an active participant of this process. The DIY approach has firmly entrenched in the mobile app industry, and here are several reasons why it is here to stay.
No Programming Required
The creation of mobile apps is not just for programmers anymore. With a special online app development platform, robust but intuitive interface, ready-made templates, and a drag-and-drop editor, this process can be mastered even by a student. For instance, the Snappii codeless app development platform has been recently used by the University of Southern California in a class to teach students to design, create and deploy mobile apps without programming.
Flexibility and Agility
With the DIY approach, you have total flexibility and control over your app development, can instantly adjust it to the ever-evolving market, and are able to make necessary changes at any stage of the development, like adding more features or changing its design. For example, using the Snappii codeless app development platform, you can create an app in a powerful WYSYWYG editor and instantly see your ready-made product in the Preview App right on your mobile device.
Thousands of Dollars Saved
Keeping costs down without compromising quality is a common challenge for any business owner. In the app development sphere, it can be easily achieved by employing the DIY approach. Snappii offers its users a 15-day-free trial for app creation and charges a reasonable fee only when your app is ready to be published.
Not convinced yet? Try Snapppii's unique codeless app development for free today and see for yourself.