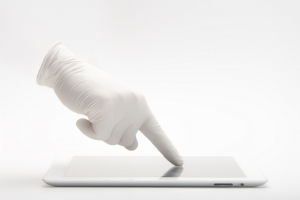 Any company has a thousand of things to worry about daily, while growing competition is pushing them to produce better products and increase efficiency, thus lowering costs and reducing downtime. Business mobile apps are designed to assist them in these by simplifying and accelerating their operations and offering flexibility. One example of how enterprise mobile apps can be successfully utilized is when conducting inspections.
More Efficiency, Less Downtime
Usually carrying out inspections is associated with stacks of paperwork and constant trips between the office and inspection sites. Mobile inspection apps eliminate this excessive paper use and make the inspection process more convenient and efficient. Let us to show the real benefits of mobile solutions by providing a few examples of Snappii's inspection apps.
If your company deals with any equipment, which requires periodic inspections, Quality Inspection App, Construction Equipment Inspection App and Heavy Equipment Inspection App, will significantly increase its lifespan and reduce downtime. Moreover, our inspection apps are particularly useful in data collection and management, allowing inspectors to easily collect all details while in the field, instantly create reports, and then share them or print them out. All the collected information will always be accessible on your smartphone or tablet and can be edited or deleted at any time.  The apps also include notification tabs and discussion forums for better communication of employees. Last but not least, a lack of Internet is not a problem for these inspection apps as they can work offline as well.
Build the App You Need Yourself
What makes Snappii's inspection apps particularly special is their 100% customization. Each of the apps can be configured for your company and, in this case, you act as a real app developer. You can make necessary changes yourself by using Snappii's extremely simple codeless app editor or by ordering customization.
When you are using Snappii's inspection apps, you get:
– Increased productivity;
– Responsiveness;
– Improved work quality;
– Accelerated processes;
– Advanced operations.
Visit Snappii's webpage and start enjoying all these benefits now!