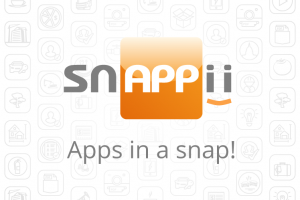 Data analytics are widely used in various industries, accelerating the decision-making process, streamlining business operations, and increasing productivity, and the construction industry is no exception.
Mobile Technology for Big Data
Construction companies are using big data to perform a wide range of tasks, from data management to pre-construction analysis. Since construction is a dynamical industry, today it widely uses mobile technology for numerous processes, with mobile data analytics being one of them.
Construction companies often have to juggle multiple projects, simultaneously collecting, producing, organizing, and analyzing data from them. Thanks to mobile construction apps, these processes can be done instantly by using a smartphone or tablet. Also, employees can quickly create work reports and share them.
Mobile apps make it possible for construction companies to process massive amounts of data at unprecedented speed, enabling them to save substantial time and effort and focus more on the job site instead of paperwork.
In order to plan and execute projects effectively, construction companies need to be able to predict risks accurately through intelligent use of data. In this case, mobile apps are also the best solution. They can help to conduct different inspections, easily and quickly gain valuable insights that enable them to identify and avoid potential problems and faster find opportunities for improved efficiency.
Streamline Data Analytics with Snappii
Snappii is a rapid mobile business app development company which offers powerful apps for any industry. Snappii's set of construction industry apps consists of such apps as Construction Manager App, Construction Daily Log, Construction Equipment Inspection, Construction Estimator and Bidding App and others (for the whole list please visit our web site). All of these apps will greatly simplify working with data and data analytics, accelerate operations, save time and money. Now is the time to become more advanced in mobile construction technologies to stay ahead of the competitors. It's time to adopt mobile construction apps in business processes and get great benefits from them.