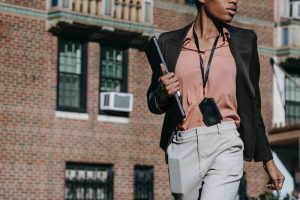 A whole host of issues can follow low productivity and ultimately the business may stop developing and profits won't be able to exceed costs. Therefore, businesses often face the question of how to increase employee productivity. Here are some tips that will be useful in this matter.
– Limit distractions
To achieve a stable workflow and keep employees focused throughout the working hours, managers need to understand where main distractions come from and limit their exposure. Such restrictions must be adequate and spelled out clearly. For example, allow personal phone calls only during formal breaks.
– Improve time management
It is important to thoroughly study how employees spend their work time. After that managers can start prioritization. Elon Musk has the following secret to his effective time management – the method of time blocking. This is the method of committing a certain number of hours to just one priority task and blocking off time for other tasks. Such a way to organize the workday through time blocks is quite popular and efficient. To increase productivity, it is extremely important to identify a competent and effective distribution of work time for a particular business.
– Establish constant communication
Timely and reliable information goes a long way toward a greater decision-making process. And this contributes to the improvement of efficiency and productivity. Thanks to modern mobile technology, any business can easily establish smooth communication and has a constant flow of accurate data.
– Digitize all possible operations
Probably the largest productivity black hole is that some businesses continue to rely on paper-based processes. Productivity is about having an organized system of operation without unnecessary tedious actions. And modern digital solutions can offer all the necessary points for this. Mobile business apps are one of the most popular representatives of digital solutions among businesses of any size. They eliminate paperwork with ease and make any operation faster, more streamlined, and more efficient.
The loyal ally on the path to increased productivity
Snappii is a great provider of powerful business app nowadays. We cover plenty of industries and focus on various operations with data, for example, inspections, reporting, estimations, creation work orders, invoices, timesheets, and more. Thanks to Snappii apps all these operations become an action of several clicks. We help businesses get rid of paperwork forever, improve workflow, increase productivity as well as profit. Here is the gallery of our ready-made apps which are available to be downloaded and used. Moreover, most of Snappii's business apps are customizable. Our team of professionals will modify the apps for your personal needs. Send your requirements here. App customization from Snappii is an extremely affordable and fast solution.