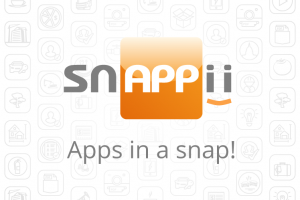 Quality Assurance (QA) plays a vital role in the development process and ensures the app performs on par with the specifications and standards established in the mobile strategy. It also includes the process of executing a program or application with the intent of finding bugs.
Kenneth Norbak, QA Manager says, "QA and Testing is not only about smashing buttons and testing the app as an end-user. Requirements and designs are reviewed; test cases are written, and bugs are found and fixed. Automation for web and mobile is possible when beneficial. The QA team tends to ask the difficult questions; we challenge; we take ownership of the quality and help ensure that the end-user has a smooth and fully functional experience. With the amount of apps on the market, it is essential to stand out on a quality-level".
To ensure the success of an app, QA must be involved in all stages of its development, from creating the concept, analyzing requirements and wishes, creating test specifications, testing early versions of the app, releasing the finished product to the post-development review process.
Right to a Bug
The recent Evans Data survey of more than 500 software developers actively building apps for mobile devices shows that almost three-quarters of mobile apps contain between one and ten bugs. One third of these developers say that between three and five bugs are found in an average app, and only 5% claim they typically have zero bugs. Moreover, 20% admit an average app has from 11 to 50 bugs. The survey also shows that 70% of iOS developers typically test their apps on up to five devices, while two-thirds of Android developers test their apps on between two to four Android versions.
Janel Garvin, CEO of Evans Data rightfully notes, "Bugs have been a fact of life for as long as we've had software. To have just a small handful of bugs is really quite an achievement, but the real advancement is in the constant updating of apps to fix bugs or add additional features. This virtually continuous release of software has changed the dynamic of how developers create and maintain their software".
In a word, QA teams have quite a bit of room to grow and are essential given the rapidly increasing demand for mobile apps.