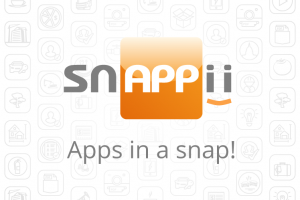 Tablets are the hottest new mobile solution for the business environment and offer employees a new convenient way to interface with work data.
There is no doubt that tablets are taking the enterprise sphere by storm. In fact, Forrester Research forecasts that by 2016, there will be 375 million tablets purchased globally. Forrester also expects the growth in demand for tablets to be largely driven by business-bought devices as business-owned tablets are to grow to 20 percent of all tablets by 2018.
How Employees Will Benefit from Using Tablets
Employees who perform a lot of field work can benefit greatly from tablet usage. For example, construction and engineering project managers get the ability to pull up planning documents, easily and quickly process any data, and instantly communicate with colleagues. This level of connectivity decreases downtime, enabling project managers to always have timely information.  Moreover, the reduction of paperwork and its replacement with powerful mobile forms allows employees to more effectively spend their time and process data on the go. The healthcare industry can get the same benefits and even more from the tablet usage. Just for instance, a physician can make medical examinations, collect and store all patient information in one place, easily monitor treatments.
In a nutshell, traditional stationary work is becoming obsolete. There are numerous industries requiring more mobility and flexibility from their workers, and tablets offer them limitless benefits.
A Solution that Should Be Taken Advantage of
If you have finally decided to bring all the advantages of the tablet usage into your business life, Amazon has a unique solution for you. Buy 5 Fire tablets and get 1free. Amazon`s Fire tablet has 7″ IPS display, fast quad-core processor, 8GB, 2MP rear-facing camera, Wi-Fi and much more. Fire is almost more durable than iPad Air 2 and costs a lot less. This special offer allows people to buy 5 Fire tablets for $49.99 per tablet and get the sixth for free! What an excellent solution for businesses. Also, don't forget to look into mobile business apps for your Fire tablets. Snappii, the leading rapid mobile app development company, offers powerful, feature-rich apps for any industry and for any type of work from inspections to management. All Snappii`s apps are 100% customizable to meet your specific business needs. Moreover, you can order your personal custom app, and our team will create it just in a few weeks. Fire tablets and Snappii apps are a good tandem which will bring your business to the next level!