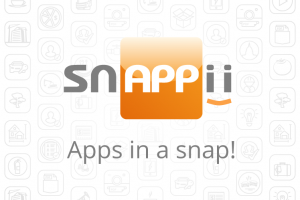 Mobile apps have become an integral component of modern business. Indeed, more and more CIOs and business leaders want to mobilize their business and equip themselves and their employees with various business apps. Not surprisingly, with the increased demand, the supply is also growing. However, it is still quite challenging to find a completely suitable app with a necessary set of features despite the impressive number of various ready-made apps provided in the stores.
Snappii, a rapid mobile business app development company, offers a unique solution to meet all the specific requirements and needs of its clients. Snappii's ready-made apps are 100% customizable, so you don't need to have dozens of apps to own all necessary features. Snappii does everything to maximum satisfaction of its customers. Today we will highlight a few new Snappii's business apps, also fully customizable.
Bill of Lading Manager
As you probably know, a bill of lading is a document issued by a carrier which details a shipment of merchandise and gives the title of that shipment to a specified party. Working with such documents in paper form is inconvenient, requires a lot of time and might contain a large number of errors, inaccuracies and losses. That is why Snappii offers Bill of Lading Manager app, designed for businesses to easily and quickly create bills of lading and provide them to third parties. The app allows users to instantly create invoices by populating data from existing data bases. It also enables its users to auto-fill saved information, add their logo, calculate total costs, and work offline.
HIPAA Compliance App
Title I of Health Insurance Portability and Accountability Act protects health insurance coverage for workers and their families when they change or lose their jobs. Title II of HIPAA requires the establishment of national standards for electronic health care transactions and national identifiers for providers, health insurance plans and employers. HIPAA Authorization and Compliance app is for individuals to provide HIPAA personal information on demand. Fill in the form and provide it to specialists to release your private information and allow medical establishments to access and use it. Save completed forms on your device, edit and re-send your records, sync completed forms across multiple devices, share PDF and Excel reports, and work offline with this new Snappii's app.
Regulatory Compliance App
Regulatory Compliance mobile app is an ideal fit for inspectors who need to create department inspection reports in any industry. The app is equipped with a simple inspection form and allows users to pre-fill the inspector's details and use them in future inspections. No need to retype data as it is stored and auto-populated. The completed report can be sent as PDF and Excel files and shared in multiple ways. Among the main benefits of the app are paperwork elimination, time saving, and data accuracy.