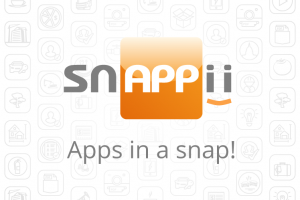 Airlines are one of the biggest investors in technology. With thousands of flights being operated daily under stringent safety norms, keeping up with competition and staying profitable is a challenging task. Millions are spent every year on technology as deriving maximum benefits is critical for streamlined operations and employee and customer satisfaction, and enterprise mobility can offer additional advantages to airlines.
These days there are all kinds of mobile apps for the aviation industry, offering varied features and experience. Today we'll highlight 4 top apps for this industry.
AeroWeather Pro
The main purpose of this app is to provide detailed and easily accessible weather information for pilots. The user can choose worldwide airport weather stations from the built-in database by either name or ICAO code. Data will be shown in its original format or fully decoded into easily understandable texts. AeroWeather Pro is available on both the App Store and Google Play.
Spin-a-Wind
This app calculates wind components, temperatures, altitudes and airspeeds. This can become an indispensable app for safety reasons. Spin-a-Wind is available for download on both Android and Apple mobile devices.
Aviation W&B Calculator
This app takes a lot of the tedious work and calculations out of the traditional process of calculating weight and balance of an aircraft. The app itself comes with over 600 pre-configured plane templates, so most pilots can simply find the one they need. Aviation W&B Calculator is available for the iPhone and iPad.
Aircraft Inspection
The app is designed to help aircraft inspectors in providing reasonable assurance that aircrafts are well-maintained, are functioning properly, and satisfy annual inspection requirements. The Aircraft Inspection app includes mobile forms that collect inspection data, perform calculations and store form data on iPhone, iPad or Android mobile devices.