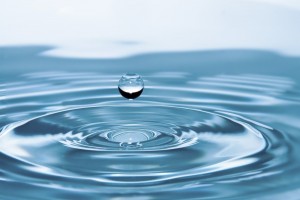 In the world of industrial water treatment, water is everything. Water analysis and treatment is essential to protecting the downstream process, the equipment used in it, and the end products. Heavy metals, organics, toxic substances – are a fraction of the contaminants contained in raw water.
Enterprises require water filtration, treatment and disinfection systems and equipment. The demand for this equipment is forecast to increase in the United States by "5.9 percent per year, $13 billion by 2017," according to the Freedonia group. "The resource extraction market is expected to show the most rapid gains among the major markets, as the treatment requirements for produced water in oil and natural gas extraction continue to rise, and as water recycling and reuse increase to satisfy the needs of expanded hydraulic fracturing activities". What continues to remain important is the condition of water treatment equipment and maintenance of their proper operation.
The best tool is already in your smartphone
Today, smartphones may be the greatest tool to assist specialists in inspection of water treatment systems. Mobile inspection apps help to monitor and instantly collect data of operating conditions and meters, capture photos and GPS positions, make quick calculations, track work progress, create complete reports and share them immediately – the list goes on. The biggest plus is the ability to seamlessly transition from the office to the field while having everything in the palm of your hand.  Apps enable enterprises to avoid equipment breakdown, and the downtime that comes with it.
Snappii is an expert in the mobile app industry, specializing in enterprise software. They've worked together with multiple corporations like GE. About one million people use Snappii's business apps in 30+ industries around the world. Their individual approach to each customer allows the company to create a unique, feature-rich and powerful product. If you deal with inspections, Snappii is the only solution.