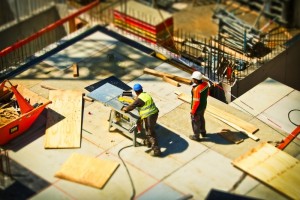 Staying on top of industry standards while remaining efficient is crucial to the success of construction projects. Paper forms and reports allow project managers to regulate the field, meet deadlines and avoid any major hitches. Effective project management requires not just dates and working hours, but a detailed report about who is doing what, and where the materials are being used. The best solution is to provide workers with read-made forms for quick filling. The problem lies in the amount of time it takes to complete these long reports.
The frequency of these reports also presents a problem. Workers may forget to fill logs or their reports can be inaccurate due to human error. Smartphones with reminders can help remedy the problem, but smartphones can do more than just remind you in this case. We can use them as daily logs and relieve employees from the burden of paperwork.
Many tasks – one solution
Daily logs and reporting mobile apps can provide workers with mobile forms which can be instantly filled and edited with just a few clicks. They can be configured to contain an autofill field of date and location, so supervisors can always know where their employees are. Mobile solutions can also tackle other tasks like capturing photos, calculators, sharing options, push motivations – the possibilities are endless.
Snappii, a leading mobile business app development company, offers a ready-made Construction Daily Log app that can be found on either app store. The app allows users to easily create daily logs, make estimations and time-sheets, generate custom Excel and PDF reports, and share them amongst management or other employees. The biggest benefit to this app is the customization. Snappii offers a codeless app builder that enables users to access a website and tailor the app directly to their needs. Snappii also has an app shop where they can take requirements and make a custom app in a fraction of the time and money it would take an app developer. Snappii offers a complete solution and a unique experience for its users, and it continues to grow everyday.