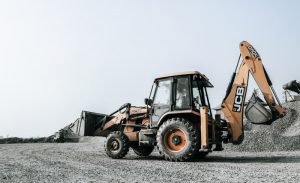 2020 has brought unique challenges to the construction industry. We want to believe that the worst is over and the industry is recovering. Protecting against COVID-19 requires proper decisions to maintain safety as well as profitability during a slower economy. If you decided you need some more heavy equipment or trucks, there is a question when to buy equipment and trucks and when to rent them? The decision may influences on putting your business back on track to ensure it runs smoothly.
Comparing pros and cons of both renting and buying, keep in mind your company's current situation, capabilities and future plans. Here's a small overview of some important points before deciding when to buy and when to rent heavy equipment.
Financial situation and costs forecast
One of the most obvious factors to consider is your currently financial situation. Also you should project and analyze your costs over several months or years. Buying is a larger one-time financial outlay. However, the cost of renting can rise quickly and finally can end up costing you more.
Project length and job frequency
Project length and the frequency of usage of heavy equipment may be the deciding factor in whether you rent or buy equipment. If it's a short term job, or you need specialized equipment for a one-off job, then renting may make more sense. However, owning the multi-purpose heavy equipment such as loaders, excavators, trucks, etc. that can be used for various projects is a great asset on any construction company.
Company image
Owing your own heavy equipment can be a plus to potential clients. It shows that you are a stable, trustworthy business. Moreover, you can quickly react to unexpected changes in projects and instantly take on jobs.
Placement and storage
Keep in mind that your own heavy equipment requires special space to store it. Adverse weather conditions could damage it, as well as leaving heavy equipment outside is unreliable.
Heavy equipment maintenance with Snappii
All heavy equipment, especially your own, require regular maintenance. It should be inspected in time to avoid damages, delays and incidents. Snappii offers a way to do it extremely fast and simple. Heavy Equipment Inspection app allows users to quickly collect all necessary data, fill in pre-made mobile forms, generate professional PDF or Excel reports, print and share them via email, text message, cloud storages and other ways, store all the data locally on the device and more. Keep heavy equipment in a good working order and save time and money.