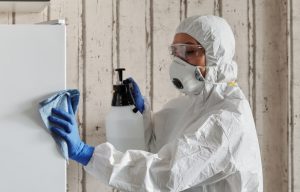 In general, running any business requires a lot of time and effort but when it comes to cleaning service companies, they can present an entire host of their own unique challenges. Cleaning inspection is one of them. It is an indicator of the quality of service and is therefore extremely important. Clear and timely data can gain insights on where the business is excelling and where it needs to improve.
Why cleaning inspections are a headache for some cleaning service companies
While the importance of cleaning inspection is undeniable, some businesses ignore it because of the difficulties caused by the paper-based type of this process. Filling out paper forms is time-consuming, inconvenient and risk inaccurate data. However, we have entered a new digital era and there is an opportunity to implement its benefits in the cleaning inspections. We are talking about mobile apps and mobile forms.
How mobile apps and forms make things much easier
With mobile apps, specialists can easily collect necessary data and fill in pre-made mobile forms. They can be shared with anyone and stored for instant access. Such a form of inspection data collection is more agile, accurate, reliable and efficient. It is also a great opportunity to maintain the regularity of inspections.
Cleaning Inspection app as a real godsend
Snappii offers its ready-made Cleaning Inspection Checklist app, which will take care of the accuracy and efficiency of your cleaning inspections. You will not worry about tedious and time-consuming paperwork, lost forms, untimely data and, as a result, poor service. Fill in pre-made mobile forms in a snap, generate and submit the reports and store all data at the fingertips.
Don't settle for less and contact Snappii
With Snappii, you shouldn't settle for less ever! If the Cleaning Inspection Checklist app doesn't completely meet all your requirements, we are ready to customize it specifically to your needs. You don't need huge investments for this solution. It is affordable for any business. Send us your requirements to discuss them and generate a free quote for you.