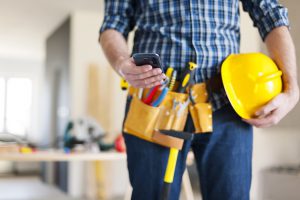 Employees are the most valuable resource in any company. Managing them correctly can make or break a bottom line. That's why an employee attendance tracking is essential in employee management. Managers should carefully monitor vacation time, sick days, personal leave time, days off, etc. This influences the payroll and ensures no discrepancies arise. Poor attendance management can lead to a loss of business productivity and profit as well as a higher turnover rate. This way, well-managed attendance system can increase the overall efficiency of the company. Special mobile app can become the best tool for accurate attendance tracking.
The benefits of mobile solutions
Using special mobile apps can significantly simplify, accelerate and optimize the process. Instead of piles of paper forms and reports, all necessary data can be collected, processed and stored on a smartphone or tablet. In addition to convenience, it is also much more reliable. Your employees can even easily create sick leaves, vacation requests and more themselves in a couple of clicks. It is a perfect opportunity to get timely and accurate data. Employee managers can spend time more profitable than dealing with bureaucracy.
Employee Absence Tracking app from Snappii
Snappii provides powerful apps for various industries and fields of activity. To help employee managers, we have created Employee Absence Tracking app. This app is ideal for any manager to accurately estimate availability of employees on premises and in the field. The summary app features include:
– log the time when any employee comes to work and finishes work,
– add a list of available employees or upload an Excel database to save time,
– select employees that come to work,
– mark employees that are on vacation or sick,
– accurately calculate hours each employee works,
– export collected information as Excel files,
– analyze information.
Employee Absence Tracking app can be downloaded in Apple App Store and Google Play.
Contact us if you need any app customization. Snappii team can meet your requirements and provide you with a unique product in weeks.