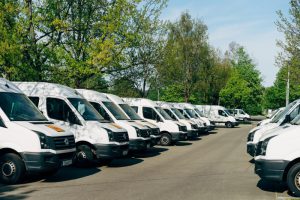 Like most industries, restoration is rapidly evolving. To meet growing customer demand, restoration companies must operate fast and thorough. Availability of proper-functioning and reliable restoration vehicles in such companies are crucial for appropriate and timely service. Therefore, it's extremely important to effectively manage fleet maintenance and ensure all restoration vehicles are in good condition. Here are some tips to improve restoration fleet maintenance.
Standardize maintenance schedules
A solid maintenance starts with a good schedule. Some duties, such as checking and topping off the engine oil and filters as well as checking vital systems, etc. should be done regularly without omissions and delays. Today the most convenient and efficient format of schedules is mobile. With special mobile apps, managers can easily and quickly generate schedules, edit and share them. All workers are able to always have actual schedules at their hand and instantly notify about any important points.
Implement daily reporting
Fleet operators are the greatest resource when maintaining and detecting issues in restoration vehicles. They know them the best and are interested to keep them in good working order. Implement a daily reporting program to timely recognize and fix issues. And again it's worth noting that the best way to do this is using the mobile apps. Special daily reporting apps can allow operators to fill out pre-made mobile forms and generate complete, professional reports right on their mobile devices anytime and anywhere. They are able to instantly share them with managers and other employees.
Organize data management
Ensure maximum visibility into your restoration fleet by clear management of all data. Having necessary data at the fingertips allows managers to analyze how efficiently the fleet is operating and how it influences the whole company. To make data more available and optimize its management, managers can digitize all documentation and store it in the cloud. It will provide fast and constant access all necessary information.
Snappii is able to streamline your restoration fleet management and maintenance. We create powerful custom apps for various industries and spheres for about 10 years. Snappii has earned the trust in the market thanks to its wide capabilities, fast turnaround time and ongoing support. Send us your requirements and let's discuss how we can help your business.