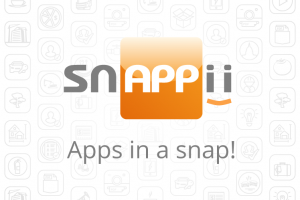 The PDF, the Portable Document Format, has gained widespread popularity all over the world since its creation by Adobe System in the early 1990s and is now being used by in endless fields.
Dropbox and Adobe's Partnership
On October 13, Adobe and Dropbox Inc. announced a partnership to enable people and organizations to work with a greater flexibility with documents at home, in the office or on-the-go. With this innovation, one will be able to open a PDF in Dropbox and edit it using the Adobe apps, then save and share it easily through Dropbox.
"At Dropbox, our goal is to simplify the way people work together," said Dennis Woodside, Chief Operating Officer at Dropbox. "We provide the world's simplest, most powerful collaboration platform for the creative and entrepreneurial lives of our 400 million users. They want to edit PDF files on-the-go, gather feedback from their team – even collect signatures for a contract – in any device. Partnering with Adobe helps our users work better together." Dropbox users can open, edit and save changes to PDF documents in the Adobe apps directly from the Dropbox website, iOS app or Android app. The integration addresses a strong need, as PDF is the most common business file type in Dropbox.
Snappii's Mobile Form Solution
Understanding the importance of PDF files in business, Snappii, a rapid mobile business app development company, offers its mobile paperwork solutions. Many industries deal with paper forms, which are not always convenient to complete, especially in the field. Fortunately, Snappii allows anyone to forget about bulky, time-wasting paperwork and move on to mobile forms. Moreover, thanks to Snappii's unique solution, you can upload existing PDF files into your business apps and instantly transform them into mobile forms for future filling, editing, storage and sharing.
Mobile technology has enabled us to turn paper forms into mobile forms always accessible on mobile devices, thereby making business operations quicker, easier and more convenient. Try mobile innovations and free yourself from unnecessary paperwork.