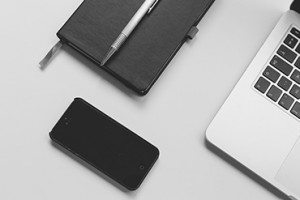 "The average iPhone owner in the US spent $35 on apps last year," according to Sensor Tower, an app marketing company. Developer Economics survey has shown that "43% of enterprise app developers make more than $10K per month".  When you read the success stories of such app developing companies as Seriously, Grail, Evernote and Smule, you realize that everyone can build a unique mobile app which thousands of app users will rave about. You don't have a large team or budget to start off.  Thus, for instance, Seriously launched Best Friends with only 11 people and a very small marketing budget. The company behind the phenomenal CARROT apps is even smaller: it is actually just one self-taught man, Brian Mueller.
What unites all these leading app developers is honesty, focus on the users' needs, perfecting every feature they offer, never stopping to learn from their learners, and a creative approach to social media marketing.
– "I think if you're honest with people and you explain it well, they're going to be more than happy to pay that fee if there's a good reason for it," explains Brian Mueller his pricing philosophy.
– "How do you get users to stay around longer?" asks Jeannie Yang, Chief Product and Design Officer at Smule. "You build a better product. Build better features. Build more reasons for them to come back."
– "The game launched with only 11 people and a small marketing budget. We only had 80 levels at launch, so we focused on doing a few things really, really well," says Matt McMahon, Vice President of Business Development at Seriously.
– "What is most important is your attitude — to learn from the users, learn from the culture, learn from the market. That will be the source of love for your product, " strongly believes Hitoshi Hokamura, Special Advisor to the CEO at Evernote.
– "We want the community to be the Chief Marketing Officer for our brand," says Phil Hickey, Vice President of Marketing and Communications at Seriously. The company constantly interacts with its users and invites followers to vote on characters or levels they would like to see in the game in the future.
Another thing that all these companies have in common is that they paid thousands of dollars to programmers to build their products. However, you don't have to. With Snappii, a unique mobile business app development company that provides both a codeless cloud-based platform for rapid app creation and a great collection of powerful and feature-rich white label solutions, you can start building and selling killer mobile apps in a matter of days.
We offer:
– Simple but powerful codeless app building platform,
– Steller customer support,
– Very attractive price.
Among Snappii's partners are such successful companies as GE, Allianz, Driscoll's, Hyster, NationaLease. Please visit our partners' page for more details or contact us at support@snappii.com.