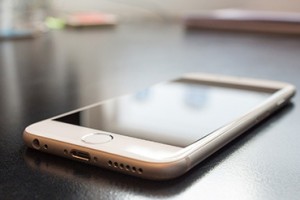 Earlier this year, comScore, a media analytics company, released its annual report on cross-platform media usage. The results revealed that desktop usage had dropped below 2013 levels of usage, accounting for only 35 percent of time spent with digital media. Smart phones, on the other hand, and mobile apps in particular, represent 54 percent. Not surprisingly, the most shrewd and clear-sighted CIOs nowadays consider business apps an opportunity for driving innovation, professional development, and company advancement.
Today's Market Requires Rapid App Development
Today mobile app business needs light and agile apps, designed to perform a limited number of specific functions and customized for a particular user. Such apps need to be developed on demand and delivered within days or even hours. That is why RMAD (Rapid Mobile App Development) approach was born and has been gaining momentum in recent years. A number of IT companies now offer their approaches to rapid mobile app development. Thus, for instance, Salesforce, an American cloud computing company, is planning to offer its customers a platform service enabling everyone to build apps using simplified tools. The solution will have opened in the San Francisco Bay Area by the end of 2016.
Start Building Killer Mobile Apps Today
Naturally, rapid app development solutions range from complicated and difficult to get a grasp of to extremely intuitive and user-friendly. Snappii, a leading company of mobile business solutions, understands that few people nowadays have got days to learn nuts and bolts of a highly sophisticated platform and has recently released its Express Mode of Snappii's rapid WYSYWYG editor. Now Snappii offers over 300 ready-made templates for any industry or occupation and allows anyone to easily and conveniently customize them within minutes and at a fraction of the cost. Moreover, Snappii presents a powerful White Label solution for novice app creation companies and allows them to become its partners. In addition, Snappii takes pride for its experience and excellent customer support. So don't wait!  Start building mobile apps today!