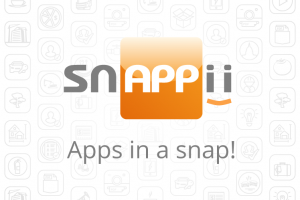 Gartner recently reported the Number of Mobile CRM Apps Downloadable on App Stores will Grow to Over 1,200 by 2014.
"CRM continues to be high on the CIO"s agenda," said Ed Thompson, vice president and distinguished analyst at Gartner." According to Gartner"s Executive Program survey of 2,053 CIOs in 2013, attracting and retaining new customers was ranked the No. 4 business priority for 2013. "Customer experience management is emerging as a business discipline for marketing, sales and customer service leaders. Every day, these leaders are incorporating more new technology into their projects to achieve their organizational goals."

As detailed in a previous blog, and further confirmed Johan Jacobs, Research Director at Gartner, an effective mobile app strategy (CRM or otherwise) involves knowing the reasons behind the mobile app drive. You need to take a deep dive into the goal of your enterprise mobile app strategy and determine exactly what it is that mobile mobile business apps will do for your business. Think of the business processes you want to enable with mobile mobile business apps first, determine the priorities for delivery (chances are multiple mobile business apps will be needed and desired for maximum productivity and ROI) then build your strategy around these processes. Find out what products or services your (internal and external) customers want and need. For employees, channels and business partners survey each group and determine what business issues they are facing and how mobile app(s) can solve these issues. Understanding not only why your enterprise organization needs mobile mobile business apps, and what business processes they will support, but who will deliver and manage the process and end product, is essential to a successful CRM mobile app strategy.
As indicated by Gartner, "the shift to mobile business apps will create a competitive advantage for some CRM vendors…" which means those unable to create effective mobile business apps with a solid design interface and usability will inevitably fall behind. As Mr. Jacobs indicated, "if there is a rapid rise in demand for CRM mobile business apps, there will be a shortage of development skills". So CRM application vendors will not only need to determine what functionality to include in their mobile business apps but have the resources to bring them to market. Ensuring rapid and effective mobile business apps that support CRM processes means adopting a platform that enables both non-programmers and expert programmers to create native iOS and Android mobile mobile business apps without writing code.
These high performance mobile business apps must be data rich, sophisticated, secure and highly scalable. They also need to potentially connect to cloud servers, enterprise databases and ERP applications while supporting hundreds of thousands of corporate users. Being able to develop and deploy best in class mobile business apps in the short term will help keep CRM application vendors from falling behind the pack. The ability to analyze app usage, provide effective updates and changes and immediately distribute them to all end users will further define the leaders of the pack. SO what does a best-in-class CRM mobile app entail? More to come on that…