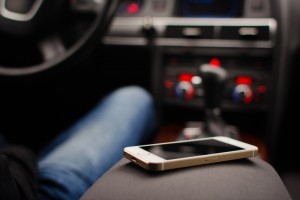 According to the seventh annual mobile app usage review by Flurry, in 2015, overall app use increased by an average of 58%, and every app category except for games showed significant growth. Thus, for instance, personalization apps, ranging from Android lock-screens to Emoji keyboards, grew by 332%; news and magazine apps grew in popularity by 135%, while productivity apps – by 125%.  "It remains stunning as rates like these are rare in mature industries," concludes Flurry.
"What was even more impressive is the majority of that growth rate came from existing users versus new users," notes Flurry. In fact, 40% of the 58% total growth came from existing users, compared to 20% in 2014 and 10% in 2013. This once again points to the ever-increasing reliance on mobile applications in the atmosphere when, in the 7 years, the mobile industry has shown nothing but growth.
Phablets on the Rise
Interestingly, the growth of the personalization, productivity, and news and magazine apps significantly over-indexed compared to the growth rates on all other devices combined. Indeed, time spent on phablets grew 334% year-over-year, whereas hours spent on all other devices combined rose by 117%. All these numbers allowed Flurry to make the following conclusion: "With time spent on mobile surpassing that on television, and phablets posting astonishing growth in media consumption, it appears that the cable industry will find in the phablet and its apps its long-awaited digital nemesis."
Enterprise Apps Set to Explode
2015 was also a meaningful year for enterprise mobility. Thus, for instance, a recent survey of IT professional by 451 Research revealed that over 240 respondents from North America, Europe, and Australia planned to deploy at least 10 enterprise mobile apps over the next two years. Furthermore, according to the report, the demand for mobile apps in healthcare, financial services, insurance, retail, marketing, customer engagement and relationship, and employee productivity apps are about to explode. However, it also revealed that IT departments in all these industries are ill-equipped to supply enough mobile apps due to budget and skill limitations, legacy infrastructure, and immature lifecycle workflows.
Codeless App Development as the Solution
Fortunately, there is a way to reduce app backlogs without outsourcing app development– codeless mobile app development. Nowadays anyone without coding skills can successfully design top-quality mobile applications in record time and save thousands of dollars. Thanks to codeless platforms, companies can respond to the market changes and consumer requirements in a timely manner, thus winning more customers, maximizing their profit margins and staying ahead of their less nimble competitors.
Snappii, a rapid codeless mobile app development company, is working hard not only to offer codeless app development but also to release soon a revolutionary app building solution, which will make app development simpler, quicker, and more affordable than ever before. Follow us in 2016 and be the first to try it. Moreover, check out our Reseller Program and explore the unlimited potential of your income!