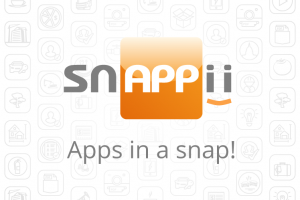 Any company, especially the ones involving heavy physical labor, such as oil and gas and construction businesses, has an obligation to protect and promote the health of its employees in different work operations. To achieve this, establishing an effective health management system in the enterprise is required.
Health Management System
The health management system enables an organization to control its health risks and to attain higher performance standards by continuous improvement. The benefits of effective health management include:
– Providing a safe working environment
– Managing a healthy workforce
– Meeting legal requirements
– Optimizing business performance and reputation
The system must comply with both national and individual corporate standards. In the US, the most important is the compliance with Occupational Safety and Health Administration (OSHA) act, whose mission is to "assure safe and healthful working conditions for working men and women by setting and enforcing standards and by providing training, outreach, education and assistance".
Health Reporting and Record Management
Reporting health information will normally be required or requested from an operation by several different organizations, and the OSHA agency is one of them. The representative bodies may request health information relating to the initiatives they are involved in. Good health records are essential not only for reporting but also for protecting employees, health professionals and the company. This way, working with this kind of data is a very important process, including collecting information and storing, maintaining its relevance and proper forms.
Mobile Technology in Health Management Process
With the penetration of mobile technology in business, specialists have received a number of benefits that drastically changed many processes. Today, the use of mobile devices in the work is the norm, and people are trying to maximally adopt smartphones and tablets with specific business apps for all possible activities.
Mobile apps for health management have primarily simplified and changed the way of working with data. Flexible mobile forms have made it possible to reduce inconvenient and bulky paper forms. Real time solutions now allow specialists to instantly get the data and process it immediately anytime and anywhere, while keeping abreast of the latest developments and changes. This way, mobile health management apps is a revolution of the whole health management process.
Snappii, a rapid mobile app development company, always keeps up with the times and offers the most up-to-date solutions for any industry. Let us take OSHA Case Reporting mobile app for example.  This mobile app was designed for individuals to instantly report any violations of Occupational Safety and Health Administration regulations right on the spot. OSHA Case Reporting mobile app enables its users to:
– create and share PDF/Excel reports;
– edit collected information;
– work offline and send captured data over when there is an Internet connection;
– access data from multiple devices;
– upload any PDF form or document from local storage or cloud drives;
– eliminate paper use.
The advantage of Snappii is that all of its business apps are 100% customizable to meet specific needs. Moreover, the necessary changes are made in the shortest possible time, which lets you get your app in days. Look at our ready-made apps, think about your personal business requirements, and write to us for further information or to start the process of developing your app right away.