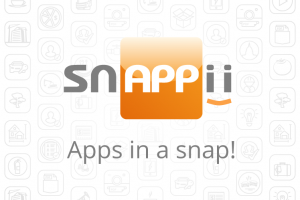 Summers are the high time to go abroad and have a good rest after long period of working. It takes sometimes quite a lot of time to find an appropriate place for your vacation or holiday. There are many countries where to go but one must know for sure which hotel he will stay at, what is included in the bill, insurance issues, all of the details do matter especially if you are traveling with your children. Travel agencies are established to help people find the needed routes to go according to clients" wishes and wallet opportunities. Travelers usually look for the info on various websites but it is more convenient to download only one app which will tell you all about traveling. Let"s list the features which iPhone/iPad and/or Android app supports:
Map – provide directions to your facility
Contact– call – email – access to website
Emergency number – your client is in route your – office is closed but they need to contact you
Feedback – customers can provide feedback helping you to improve your business
Specials – Announce specially priced packages
Bookings – allow clients to book through app
Special coupons – allow app users to take advantage of discount coupons offered
Calendar – provide schedule of upcoming vacation packages – cruises –tours
Travel guide lines – documents needed – arrival times (how early should I arrive on the dock/pier – at the airport)
Pictures – take pictures and email them – post pictures
Push Notifications – send push notifications about last minute specials
Social media buttons – Facebook, Twitter, LinkedIn
Travel suggestions – before you start your vacation we have a few suggestions for you – make sure you have all necessary documents – all emergency numbers with – you understand what you can and can't bring on the plane
My Trip – allow clients to discuss the fun they had on the trip – or what a great job your agency did in taking care of all the details
All these options make traveling mobile business apps really helpful. No need to search the web for hours, look up contact info. Such an app will definitely save you tons of time and money. If you are an owner of traveling agency this app can become a great promotional tool for you. Most people have smartphones and tablets and spend hours online, they will for sure download your app and install it on their devices to prepare for their journey. If you want to attract new clients to your business, don"t lose time and send Snappii your App Development Request. Snappii mobile business apps are available to see in Preview app and App Gallery. Just spend some minutes and find the app you want to get. It will be created quickly for you. Snappii knows how to make iPhone and Android mobile business apps.