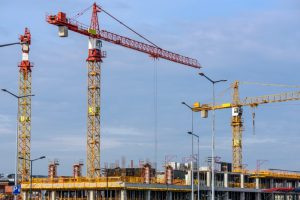 With today's construction climate, keeping track of jobsite activities and regular reporting are essential for streamlined workflow, as well as in case of litigation. Just a memory will never give you an edge in a dispute. Whether what may happen, you should be thoroughly prepared with consistent and accurate records that detail all of your daily jobsite activities.
The complete data, instantly collected from the field
Snappii, a leading mobile business solution provider, offers the ready-made app to generate and provide daily reports by construction project staff. No special training required. The app is simple to use and can be instantly deployed at any mobile device. Let's get to know it better.
Construction Daily Log app is #1 app to create professional daily reports in minutes. The app includes a one-page collapsed form with contractor details, site information, work performed, subcontractor progress, issues and punch lists, reasons for delays, additional work or change requests, materials purchased and received, labor and travel hours and more. Also the app captures weather conditions, locations, date and time, amount of labor performed and other field related information. We tried to make Construction Daily Log app even more convenient and simple to use for any field professional and added the opportunity to translate your voice into text. You don't need to type, just hit the mike and speak into it. Attach and mark pictures to highlight progress or show problem areas.
Regular reporting and constant flow of accurate data
After filling out the form, it can be instantly generated into the PDF report. The report can be shared by various ways and safely stored in the app. Construction Daily Log app allow users to avoid constant office visits and face to face interactions.
Construction Daily Log app is the best way to improve project documentation and legally protect yourself and the business. Also it contributes to time and cost saving. Lack of timeless paperwork and optimized workflow lead to better productivity and successful growth of the company.
You can learn more about Construction Daily Log app from this video. Also our support team is always available to answer your questions. Download and try the app already today!
For iOS devices.
For Android devices.