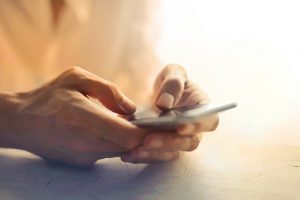 Our business life is dictated by the latest technologies. Dynamically developing industries require improvement of workflow process efficiency for field staff. Also they are searching for the opportunities to achieve competitive advantage by embracing the new digital tools. Special mobile apps offer the opportunity to revolutionize the operations completely and make business more demanded and attractive. We've identified some benefits of digital transformation and optimization of business.
Increase business agility
Most companies have malleable processes and field staff should operate on the go. This is primarily associated with data work. Mobile business apps allow workers to make various manipulations with different data using a smartphone or tablet. Increase of business agility can contribute to its better productivity.
Streamline data entry and improve its accuracy
Mobile business apps and mobile forms reduce errors and omissions during data collection. Instead of unreliable paper forms and hand-writing, mobile forms contain pre-made fields, formulas, and layouts to ensure an efficient and accurate data capture process in a few clicks. Mobile apps contribute to more accurate and timely data.
Centralize and optimize data storage
Ensuring data security, safe storage, and availability is vital for every organization in the current regulatory environment. Outdated or insecure systems can lead to data loss and damage. Mobile business apps allow users to safely store various data right on mobile devices and have constant access. Any report or document can be presented when necessary. No need to contain and maintain file cabinets.
Automate notifications
Leverage push notifications in the workflow to improve operational efficiency and customer service. Mobile business apps allow managers to notify field staff about any changes, emergencies, etc. It's the most convenient and streamlined way. Avoid extra work, delays, mistakes and more with instant push notifications.
This is just a part of the benefits of mobile business apps. Any business can get even more advantages. Snappii is a top provider of custom mobile solutions for various industries. We offer a set of powerful and multifunctional ready-made apps. Most of them are customizable to any specific needs. Get the full range of benefits right today. Visit the app gallery. Also Snappii is able to create a custom app from scratch according to your personal requirements. Just send them to us and get a free quote.