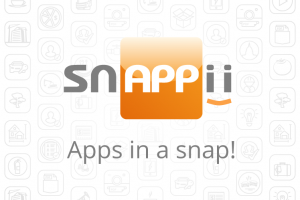 We have entered a new world of business with new expectations and requirements. To thrive in this new era, companies must embrace new, agile, and more mobile technologies for work or, otherwise, they risk falling behind. Establishing a mobile cloud environment allows organizations to break free from traditional models, enabling them to deliver powerful business apps and, therefore, improve productivity and efficiency. We can see successful results of the virtualized mobile cloud environment, for example, in the healthcare industry. Sydney Adventist Hospital has succeeded in streamlining access to medical records, improving patient care and patient outcomes, and boosting the productivity and performance of medical practitioners. There are also a lot of examples in construction, oil and gas, real estate, retail and other sectors which have given rise to a skyrocketing demand for enterprise mobile apps development.
Demand for Enterprise Mobile Apps to Drastically Outstrip the Supply
By the end of 2017, market demand for mobile app development service will grow at least five times faster than internal IT organizations' capacity to deliver them, according to Gartner. "We're seeing demand for mobile apps outstrip available development capacity, making quick creation of apps even more challenging", says Gartner's principal research analyst Adrian Leow. "Mobile strategists must use tools and techniques that match the increase in mobile app needs". However, this high demand is not a verdict for businesses in search of skilled developers. In fact, there is a way to avoid excessive development costs and get a quality business app in just a few weeks while staying within the budget.
Great Solution for a Burgeoning Demand
Snappii, a rapid mobile app development company, offers an opportunity to get a powerful, feature-rich business app in just a few days. The company works in 3 directions:
– you can choose any of the already available ready-made app from our store, and we will customize it to meet your specific needs;
– you can order custom mobile app development, and our team will create a great business mobile app within a few days based on your ideas and requirements;
– or you can build an enterprise mobile app yourself on our codeless drag and drop Snappii's mobility platform, accessible and easy to use even for people without any programming skills.
Snappii can praise itself with hundreds satisfied customers from all over the world and quality business mobile applications from dozens of industries. Please visit our website for more information or contact us right away at sales@snappii.com