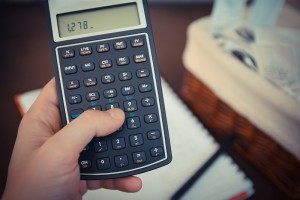 It is imperative that businesses, whether they're Mom-and-Pop shops or huge corporations, keep up with the latest technology. Apps have been around for a while, but creating one was never a viable, or affordable, option for the general public. Mobile solutions have become critical for improving employee communication, management efficiency and even the customer experience. Last summer, Red Hat, Inc and Samsung Electronics America announced a strategic alliance to "deliver the next generation of mobile solutions for the enterprise". With so many organizations shifting into the realm of mobile, there may be some problems. For the little guys, it will almost always be price.
The main issue is the price
While creating a single app may bring short-term profits, changes and improvements to the app will likely chip away at your earnings. A long-term strategy for success is not limited to a single app. It is not uncommon for each department within an enterprise to have a mobile solution customized exactly to the demands of the operation. With each app, you may have to call upon different software engineers to create the perfect solution. The more specialist that are involved, the more expensive it gets.
"The Global State of Enterprise Mobility: 2016" by Enterprise Mobility Exchange, found that the common enterprise mobility budget is around $250,000 to $500,000, and this price only climbs higher with every revision. Even for a large enterprise, the real obstacle always comes down to money.
Enterprise apps are more available than you think
Snappii, a market leader in business mobile apps solutions, puts accessibility first. Snappii uses a codeless app builder that allows anyone, even small businesses, create powerful, enterprise-grade apps. Because the app editor allows you to create solutions in a fraction of the time, prototypes and changes can be made quickly and inexpensively – no coders required. Snappii has 30+ industries, a huge collection of ready-made templates, powerful widgets, instant testing and prototyping, and constant support to back it all up.
Now, any business had an opportunity to join the mobile solution spectrum, and enjoy the many benefits offered by having such a powerful tool right in your pocket. Join Snappii and be a part of a crew of app builders who want to see you succeed.