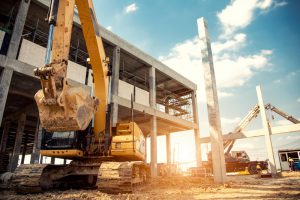 The management of construction heavy equipment is a difficult task. However, the proper management will help get the most from the investment and enjoy the safe operation of the machine. The lifecycle of equipment depends on preventative measures, regular inspections and well-trained operators and technicians. These contribute to higher productivity and cost reduction.
Why inspection is a key
During a heavy equipment maintenance, inspection is a fundamental process. By conducting thorough heavy equipment inspections, specialists ensure that the necessary components are in working and safe order. Construction businesses will save hundreds or thousands of dollars and maintain consistent workflows when their heavy equipment needs less time on repairs and stays in better shape for long-term use.
Checklists and data accumulation
A good inspection process relies on the proper capturing and processing of information. Inspection checklists help operators and inspectors streamline inspection process and always remember what to look for. These lists can be processed and let mechanics refer to them to determine service requirements and possible repair situations. Also they serve as the basis for reports. All this data will help identify bigger issues before a major breakdown occurs, and it is instrumental in keeping costs down and production up.
Mobile solutions in heavy equipment inspection process
To avoid inconvenient paper-based checklists and difficulties associated with them, modern specialists move to special mobile software, which contains all lists and forms in the digital format. Mobile checklists and heavy equipment inspection apps provide the following benefits:
– Access anytime anywhere
The whole team have instant access to collected data. Any issues can be immediately reported to the right people. It reduces time, eliminates unnecessary moving and operations, and optimizes the workflow.
– Accuracy and reliability
Paper is unreliable and there is a high risk of errors when manually filling out the lists. Mobile checklists and heavy equipment inspection apps reduce human error and ensure accuracy of data.
– Legal security
Regulatory standards and rules can be built into the mobile inspection form, ensuring that all safety and other regulations will be addressed during the inspection process and reporting. Moreover, heavy equipment inspection apps allow safely storage of all the data for instant providing at the request of higher authorities or if necessary. This is an additional way of the legal security of the construction company in case of various proceedings and issues.
People are still the main resources for cohesive operations, however modern heavy equipment inspection apps can become a good pocket assistant to free up some time and make life easier. Keeping this in mind, Snappii, a mobile business app provider, has developed several mobile solutions for the construction industry and construction heavy equipment inspection in particular.
Heavy Equipment Inspection app from Snappii allows users to conduct detailed inspections covering each major system and component of heavy equipment. As soon as the inspection form is completed, it gets saved locally on device and there is a PDF and an Excel file generated. These files can be printed and shared via email, text message, cloud storages (DropBox, Box, Google Drive, One Drive) and other sharing options available on your mobile device. The app provides both mechanical and visual checkpoints for inspecting heavy equipment. Heavy Equipment Inspection app is 100% customizable as most Snappii apps. It can be supplemented by specific features.
One more solution from Snappii is Mobile Form Apps. Specifically developed Snappii Mobile Form Converter allows anyone to create mobile form apps using their existing PDF documents. Also the users are able to choose from the pre-made form templates for various industries. For example, a heavy equipment inspection form. It can be easily customized to meet special requirements of the company. There are 2 options: do it yourself or let Snappii do it for you.
There is a new era of construction heavy equipment inspection and management. Hurry up to join it!