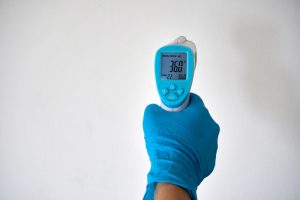 With the COVID-19 situation, the number of different inspections and checks done by businesses steadily rises. This is essential to ensure safety of employees and keep business afloat. Since safety maintenance and managing healthcare risks are now such a central focus, it is important to stay cool, calm, concentrated and agile in the midst of changing guidance.
The benefits of moving to mobile inspection forms
Today, various hygiene and healthcare checks are mandatory in most businesses. They are held on a daily basis, and the results should always be at hand. The best way of such inspections is using mobile inspection forms and checklists. They allow employees to stop drowning in paperwork and optimize all the data. Pre-made mobile inspection forms significantly reduce inspection time and prevent the workflow from slowing down due to the new mandatory operations.
Staying on top of new guidelines and recommendations
As the virus unfolds and new data comes, more new guidelines and recommendations are issued. Apps with mobile inspection forms allow businesses not to miss them and instantly add them to the points of regular control. This contributes to increased compliance, accuracy and reliability, and helps better preserve health of employees, as well as the well-being of the business.
Mobile solutions from Snappii
Ensure safety of your team and keep your business open with Snappii. We offer affordable and fast form conversion and creation. You can convert your existing inspection forms and checklists to their digital analogue. Thanks to the new Optical Field Recognition system, your paper forms are automatically converted to mobile apps in seconds. No technical skills required. Download free ready-made Snappii Mobile Forms app to use your mobile forms. Find more information here and try it free. Also, Snappii team can do it for you. Just send us your forms and requirements. We will meet your specific needs and provide a finished product in the shortest possible time.