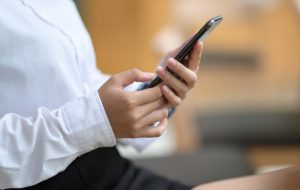 Today's facility manager is under pressure to keep everything under control. Complying with strict regulatory standards, regular inspections, maintaining assets and more are among the major duties. The facility manager who relies on outdated manual processes of operations with data is not equipped to succeed in this field and maintain a high level of service quality. Here are a few ways that modern mobile solutions can help overcome challenges of facility management and elevate service quality.
Data accuracy
Data accuracy is a key. All data needs to be correctly captured, processed and managed, and mobile solutions allow managers to simplify and optimize these processes. This contributes to ability to respond immediately and by the best way to customers or regulatory authorities.
Optimized inspections
Mobile solutions streamline the facility inspection process. They allow users to perform high quality inspections right in the field. No more tedious paperwork required. There is an opportunity to instantly generate complete reports and share them with any specialists.
Improved communication
There are always team members who work remotely, and communicating efficiently through traditional methods can get a tricky. Using mobile solutions, managers can contact any employee anytime and anywhere. Also it is even possible for different members of a team to efficiently work and collaborate on the one project remotely.
Increased safety and security of assets
It is extremely important to keep all the assets within the organization safe and secure. Trying to achieve this manually is not is not reliable and is prone to human mistakes. Using mobile facility maintenance solutions, managers have the ability to track their assets in real time and always keep them on hand. The increased control over the assets ensures that they are safe at all times.
High quality mobile solutions from Snappii
If you are ready to move to mobile solutions to improve facility management, Snappii is ready to help you. We create powerful, multifunctional business apps for various industries and fields of activity. Read the testimonials of our customers here. We hold every business app we make to the highest standard. Snappii services are available for businesses of different sizes. Let us know your requirements and avail the enormous benefits of using a well-designed business app.