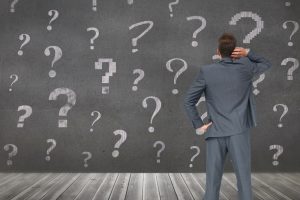 Mobile apps have occupied a special place in our lives. Mobile apps market is growing at enormous pace. According to Statista, there are over 6 billion smartphone users, which means that 83% of the World population have a smartphone. This opens up a wide variety of opportunities for the companies to interact with their users via a mobile app. There are lots of reasons why companies strive to have a mobile app. Firstly, it is a direct communication channel with the customers. Businesses can send push notification to their clients mentioning deals and special offers, not to mention company news and product updates.
Secondly, mobile apps help companies collect data about their clients' behavior. Such information can be used to improve service and conduct targeted marketing activities.
Another bonus of a mobile app is the way it helps increase brand awareness and customer loyalty. Customers are more likely to interact with a mobile app that they have downloaded than with the website or a social media page.
That's a B2C app (Business to Consumer). A B2B (Business to Business) mobile app would have different goals. For example, business apps help speed up and automate many processes. Additionally, they help speed up decision making and improve collaboration between the teams.
"We had our App developed by SNAPPII, one of my favorite features is the flexibility of the development team and app to assemble an simple piece of software that is both easy to use and performs the critical tasks required. The SNAPPI team, from sales to development are nothing if not wonderful to work with. Their support is top notch, they thoroughly understand your project, and they follow through."
~Bryan R.
Operations Manager
Join successful holders of mobile business apps. Snappii offers fast and affordable mobile app development thanks to its codeless app development platform. If you are considering building a mobile app, contact us today. We will help you make your idea reality.