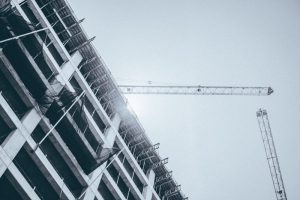 The precast concrete erection process can be messy and complicated. Delays of elements and flawed products can stop all work on the construction site. This contributes to a waste of time, money and resources. All project managers and contractors want to find a way to avoid any delays and make the erection process smooth and reliable. A mobile software-based workflow can help ensure timely and uninterrupted delivery of correct elements and a more productive workflow.
Why Precast Erectors Planner app
Snappii has developed an app, which provides managers a real-time view of all the field activity, helps in project planning and following up on the progress, and keeps all parties of the workflow well informed at all the stages of the project. Precast Erectors Planner app is the best pocket tool to coordinate the project and ensure its progress according to the schedule.
Key features of the app:
– Load erection sequence from Excel
– Automatically fills out a 4 day look ahead with delivery dates and delivery times
– Automatically calculates the number of pieces that are erected on any given day
– Team members are instantly notified about schedule changes
– Easy to create daily and anytime status reports
– Use unlimited photos
– Works on all Apple devices
–  Deploys in under 1 hour
No more wasting labor hours, expensive equipment, sitting idle, waiting for pieces from manufacturing. Precast Erectors Planner synchronizes the entire field team for maximum efficiency. You can find more information about the app in this brochure, as well as in this short video.
Coreslab Structures successfully uses the app and here is what Mark McGee, Field Operations Manager at Coreslab notes: "An app like this can save $4,000 per hour!" Contact Snappii support team to schedule a demo of the Precast Erectors Planner app.