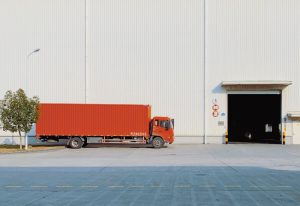 The fleet is mobile by its very nature, so it needs the same mobile solution for inspections and maintenance. Today there are special mobile apps that help boost productivity and efficiency. Here are the key reasons the organizations using any vehicles should go mobile as part of their fleet maintenance strategy.
Rapidity and agility of work
Fleet maintenance apps provide inspectors, drivers and other specialists the ability to highlight any defects and problems in real-time. Thanks to synchronization and the cloud, any data becomes instantly available to all users on the system. This eliminates the delays associated with paperwork and data transfer. Maintenance specialists, technicians and repairmen get instant visibility of issues and can act immediately. This way, fleet maintenance apps contribute to more fast and optimized work.
Data accuracy
With a paper-based solution, the issues are recorded manually and are transferred to the office. Unfortunately, often handling paper associates with human errors. Moreover, the received data is added to the fleet maintenance system in the office. This process also often admits losses, errors and inaccuracies. Fleet maintenance apps eliminate these difficulties. They allow workers to operate with timely and as a consequence more accurate data. Also, pre-made mobile forms in such apps help avoid issues associated with handwriting.
Constant access to all data
In a paper-based fleet maintenance system, drivers and specialists have no instant access to previously reported issues. They have to do tremendous work with archives to identify any recurring problems and regularities. Fleet maintenance apps provide instant access to all available data and allow specialists to use it for analyzing and improvements.
Increased productivity
Fleet maintenance apps simplify many operations and provide specialists the opportunity to work smarter and more productive. They eliminate the routine, static character and extra effort. All of these contribute to better maintenance of the fleet while minimizing costs.
Snappii's mobile solution for fleet maintenance
Snappii is one of the most powerful providers of business apps for various industries. Fleet maintenance is one of the fields we cover. Inspect & Maintain Vehicles app is the ready-made app we can offer for this area. The app is created to perform detailed inspections of various types of vehicles including heavy and not heavy ones. Its users are able to easily identify possible issues and breakings, report them to mechanics and ask for a quick repair. It is the most convenient and efficient way to keep the entire fleet in proper condition.
Inspect & Maintain Vehicles app allows users to:
– perform pre and post trips inspections,
– inspect both exterior and interior of vehicles,
– collect inspector's information and dates,
– calculate mileage covered,
– check all functional parts and ensure that they are in good condition,
– report breakings to mechanics,
– work offline and online,
– take or upload pictures to report and prove issues,
– import existing fillable PDF forms to collect specific information,
– create PDF and Excel reports and email them,
– upload created reports to cloud drives or print them out.
Here is a short video of how the app works.
Download and try Inspect & Maintain Vehicles app in Apple App Store and Google Play.
Need any app customization? Contact Snappii team to discuss it.