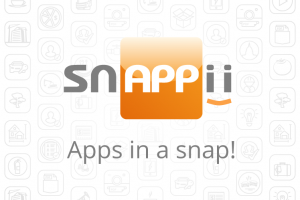 Most businesses invest between $50,000 to $1 million in app development, according to Kinvey's survey on the state of enterprise mobility. Unfortunately, sometimes new apps fail as soon as they are released. In fact, the main problems arise as early as at the level of planning, choosing strategies, and later development itself. Here are some of the most common omissions.
– Not Meeting Users' Needs
Before embarking on app development, it is necessary to study in detail your potential users and their needs and then clearly understand what your app can offer them. App's features should really assist, simplify and speed up processes.
– Not Answering Business Goals
Every business has several goals such as increasing product sales, improving brand awareness, building strong and long-term relationships with customers, etc. When you develop an app for your business, you should connect your business goals with the app's functions. If the app's features contribute to achieving the goals, the app has a good chance for a long-term success.
– Inadequate Post-Launch Support
Even at the initial stages, you have to understand that building an app is only the first step and that the app will need constant support throughout its lifetime. Hence, be ready for regular updates and modifications to ensure the app runs smoothly on numerous devices and has everything its users need at a given moment.
– Lack of Training
 Before a new app gets adopted by the company, each user should not only be informed about this innovation but also fully trained in how and when to use it.
Considering all of the above, we can say that the key of successful app is to make and keep it relevant and useful. Snappii, a rapid business app development company, is an expert in such apps. Even if our ready-made apps don't quite meet your requirements, they all are 100% customizable to satisfy your needs. Also, our custom mobile app development solution offers a high-quality service which revolves around your special requirements, needs and ideas. By ordering Snappii's custom mobile app development, you eliminate any omissions. Everything for the customers is the priority for Snappii. See for yourself right now.