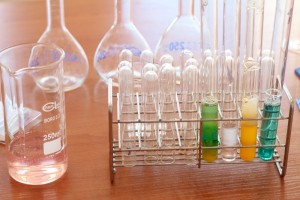 Chemical industry operations always involve risks, security issues, strong management control, and effective inventory management. Chemical inventory is an extremely important aspect which allows not only streamlining operations but also avoiding accidents. Numerous regulatory agencies require special regular inventory reports, while such reports are usually in bulky paper-based format. Chemical industry is at the forefront of innovations, so why not apply some other kinds of innovations to its work?
New Way of Chemical Inventory Management
The solution to the demand of the modern labs is a digital inventory management system, and modern mobile technology, namely special mobile inventory apps, are the way to go. The benefits of mobile inventory vs. paper inventory are as follows:
– More convenient and organized data collection;
– Rapid data editing directly on the mobile device;
– Convenient and reliable storage of data available anytime and anywhere;
– Making digital reports, their instant sending and sharing;
– Time and costs savings.
Snappii is the Right Choice
Inventory apps are one of the directions of Snappii's work. Snappii is a leading rapid mobile business app development company which provides powerful mobile solutions for different industries. It always takes into account all aspects of inventory and offers specialists useful features to make their work easier, faster and more effective. Mobile forms, QR and bar codes scanners, multiple calculators, online and offline modes will make a real unique tool which will raise the whole business to the next level. Snappii operates in accordance with the interests and needs of each customer. You can order custom app development and rapidly get a ready-made product in a few weeks. Alternatively, you can order the customization of any ready-made app from our vast collection, and we'll deliver your app within a few days. Snappii is a combination of high quality, speed, and availability.  Check us out today and see for yourself.