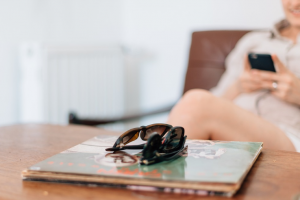 In today's world where everything is going mobile, more and more small and midsize businesses are adopting mobile apps thanks to the numerous benefits offered by quality business mobile apps. They know that apps expose them to the global customer, improve customer experience, and, therefore, promote customer loyalty. The latest data from Yahoo's Flurry analytics shows that 90% of consumer's mobile time is spent in apps. Not surprisingly, your local beauty salons or coffee shops are increasingly starting to take advantage of mobile apps, thereby taking marketing to the next level and bringing customers and clients even closer. Here are some additional benefits of business mobile apps.
Increased Visibility
Apps serve a myriad of functions: they provide general info, prices, booking forms, inspection reports, search options, messengers, news feeds, etc. By offering your customers products via a mobile app, you put all the information they might need at their fingertips. Thus, for instance, you can utilize push notifications to notify them of special sales or promotions. In addition, you can enable them to collect and redeem membership rewards right within the app. Thus, by increasing your visibility, you retain old customers and turn new customers into loyal ones.
Expanded Audience
By offering your customers a mobile app with social network sharing options, you also give them an opportunity to easily share their feedback about your products and services with their friends and colleagues, which will undoubtedly bring more customers to your business.
Enhanced Brand Recognition
By creating an app exceeding your customers' expectations and needs and getting them frequently involved with it, you boost your brand awareness and make them more inclined to purchase your products or services. Experts say a brand needs to be heard or seen about 20 times to be truly recognized. With a mobile app, it is easier to make sure your customers have plenty of opportunities to notice you.
Clear Analytics and Statistics
Mobile apps are also an invaluable tool for data storage and analysis. Thus, for instance, you can monitor sales and then graphically display the statistics. In addition, you can conduct surveys and polls and utilize the in-built graphics and charts to display the results.
Improved Customer Engagement
Mobile apps make it more convenient for your customers to reach you, and a messaging feature enabling your customers to reach you on demand could be a deal breaker when they are trying to choose between you and your competitors. For example, you can allow them to make a reservation via a text message or simply ask a question without picking up the phone.
Convinced yet? If so, it's time to decide where to start. Snappii, a leading codeless mobile app developing company, will be happy to assist you. Thanks to Snappii's intuitive mobile app development platform, you can become a real app developer and build any app yourself. Our support team will conduct a training for you and further help if needed. Bring your business to the next level with a feature-rich mobile app and take a big leap ahead of your competitors.