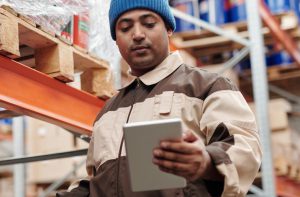 One of the major tasks of any manager is to make employees more engaged with the company's goals and aid in actually reaching them. They should weave this engagement into the employee's daily routine. The best way to do this is to implement a system of employees' daily reporting of fulfillment, accomplishments and achievements. Such reports are usually standardized.
The importance of regular daily reporting
Regular, accurate reporting is key for successful operation and development of any business. The major value of having the whole team document their daily activities and accomplishments is that it provides a view of the progress towards the achievement of the entire goals of the whole company. This also contributes to more timely and efficient decisions and right and productive direction of development.
Given the amount of paperwork while generating the report, daily reporting can become a true strength test and sometimes this process takes a back seat or it is performed irregularly and improperly. This, unfortunately, is a vital problem for most companies with prevailing field operations and field teams.
Putting mobile solutions to improve daily reporting process
However nowadays tiresome daily reporting can be avoided. Modern mobile solutions provide great opportunities to easily and quickly log events and activities in real time and generate complete professional reports right on a mobile device. Mobile daily log apps and reporting apps provide not just access to real-time data and its constant flow, but also it is the elimination of duplicitous data entry and various errors that cost time and money. Unfortunately, litigation is common situation in project work. Mobile apps enforce safe and optimized storage of reports and all important data. There is documented evidence which is always at hand and is crucial to substantiate and defend in case of litigations.
Turn to the expert
Snappii offers powerful daily log apps, as well as reporting apps. We cover a huge number of industries. For example, Construction Daily Log app, Field Service Daily Log app, Precast Erectors Reporting app, Quick Expense Reporting app and more. Also we are able to create your own custom app from scratch. Snappii offers a lightning fast app development in weeks. Start moving towards improvements right today. Contact us with any questions.