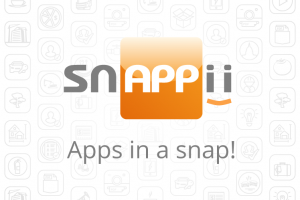 Mobile Marketing – is one of the most advanced forms of marketing for small businesses. This trend will only grow, especially for such a powerful tool, as Push-notifications.
Firstly let`s consider what push-notification is?
If you regularly upload and use mobile applications, then you must know what such a message is. Push-notifications are the instant alerts that appear on the screens of mobile phones and inform the user a variety of news about promotions, discounts or interesting events. You probably have seen these red badges that show unread notifications. Exactly this is the Push-notification! They are used in a variety of business fields.
According to the recent research of large marketing company Responsys, a survey among 1,200 middle-aged users, showed that 6 out of 10 people have downloaded the application of their favorite brands. So, 7 of 10 installed applications included push-notifications for these applications. When conducting a survey among a younger audience, this percentage was much higher.
According to the survey, users switched on Push-notifications for the following reasons:
– 50% – to gain access to special or exclusive offers
– 44% – to track orders,
– 38% – to view and manage account,
– 36% – to get access to popular brands,
– 34% – for live notifications about sales and product availability,
– 31% – to gather information,
– 28% – to get notifications by the location (address Push-notifications)
– 25% – to optimize websites.
Notifications from the mobile business apps are very popular among users. According to statistics: 68% of middle-aged people plugged in this function, and 76% of the young group (18-34) did the same. The survey showed that 70% of respondents said that notifications from the mobile business apps is a valuable function, 43% of customers are ready to use the mobile app, if Push-notifications are available for it.
Numbers do not lie! Push-notification is an essential part of mobile marketing and applications for small and medium businesses. The usage of this feature will bring a great benefit and become a successful investment for small business!