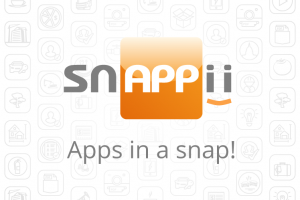 The history of QR-codes starts from Japan. The Japanese, like no other, actively used bar codes at certain time, but due to the small amount of memory, in some time, these codes were simply not enough.
The Japanese company «Denso-Wave» introduced QR-code to the technological world in 1994, after a number of experiments to develop coding methods in graphical form. Then a new way of coding information has appeared in a person`s life – strange at first sight pictures began to show up on the products, packaging, posters. Today we can find QR-codes on any kind of goods, handbooks, brochures.
A QR- code can be scanned like a barcode, but a QR- code contains a lot more information than just what a product is. When read with the proper software using the phone's camera, a QR- code can launch links, download a file, share coupons and more. Most QR- code scanner software is available for free from your cell provider. Once you have the QR- code scanner, you just need to scan the QR- code and the scanner will pull in the company information.
There are many creative ways a small business owner can use QR- codes.
If you have a retail store, you can post a QR- code in the window for customers who stop by after closing time to encourage them to learn more about your company, see customer reviews or even shop at your internet store.
Catalog distributers have also started to use QR- codes on specific pages so a buyer can link directly to the product page to make a purchase. Other examples include showing the QR- code on a map so customers can download directions or including the QR- code on a restaurant menu to show a video of the meal being prepared.
Your product itself also can be used as a canvas for a QR- code. The code can take your customer to a site that has a start guide or that displays technical characteristics.
Often when people think about using smartphones for scanning inventory items, they automatically link this process to QR codes. This is not entirely correct – UPC barcodes can also be scanned with the smartphones, and smartphone application can bring all required information from the server. Of course, QR codes can include much more information – but if your inventory items are already labeled with UPC barcodes, and it is not practical to re-label them – that's not a problem. You can still take advantage of the new technology and optimize your inventory management process by using smartphones as scanners.
Using QR-codes is a great help for your business. Most part of mobile applications offer the function of OR- and bar codes reading. One of the leaders in app creating is Snappii (www.snappii.com). Here you can find a lot of mobile business mobile business apps for your business or even create your own without any special programming knowledge or technical education.